Yu-Gi-Oh! ZEXAL - Episode 017 subbed
Posted by : Abdalaziz al-shammari
Aug 5, 2011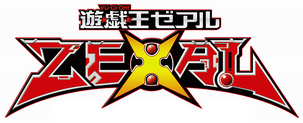 TITLE:"The All-Seeing Seer: The Terrifying Fortuneteller - Jin" is the seventeenth episode of the Yu-Gi-Oh! ZEXAL anime. It first aired in Japan on August 1, 2011.
DESCRIPTION:Kotori and her friends, who are interested in the Number cards, plus Astral, form the "Numbers Club". To get more info about the Numbers, they visit the home of a fortuneteller, but the fortuneteller is under the orders of Kaito to collect the Number Cards! When the fortuneteller,
Jin
, kidnaps Kotori and the rest, Yuma and Astral come to the rescue, but the memory of their Duel with Kaito comes back, the visions of which continue to haunt them!